Winterizing outdoor faucets for winter is an important step to keep your plumbing safe and working in the cold winter months. Water freezing in your faucets can lead them to burst, which may lead to substantial financial and home damage. 
To keep outdoor plumbing safe, you should prepare your outdoor faucets and keep all the plumbing systems in your house functioning properly during the winter season (for tips to prepare plumbing for winter check out this article). Check out the tips below for preparing outdoor faucets for winter.
Steps To Properly Winterize Outdoor Faucets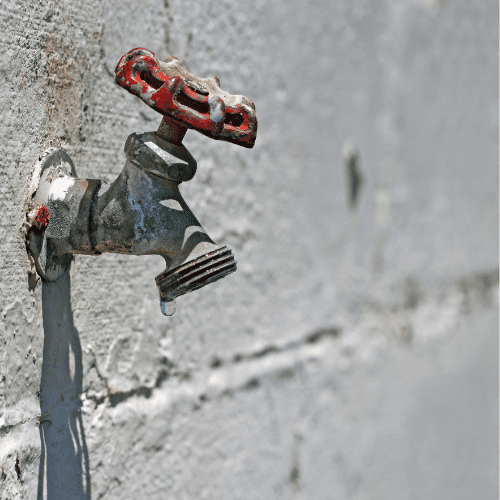 Step #1: Stop all the water supply
The first step is to stop all the water supply that is directed towards the outdoor faucets. They are mainly situated in your basement; if not, you can check in the garage. Turn off the correct valve as there can be two different valves for outdoor and indoor supplies. 
Step #2: Remove all the hoses and connections to the faucets
The next step to winterize outdoor faucets is to disconnect any hoses connected to them. Connected hoses can cause faucets to freeze and crack. After closing all the water valves, remove all the hoses and store them in your basement and garage until the weather warms up. 
Step #3: Drain all the remaining water from the water faucets
After turning off all the valves, turn on the outdoor faucets and drain all the water that might be remaining inside the faucets. The remaining water in the pipes can also freeze up and can cause problems. This is an essential step that you have to follow for your own and house safety.
Step #4: Cover it with an insulation cover
The last step can be to cover all outdoor faucets with an insulation cover to protect them the outdoor elements. They can easily be found at any local hardware stores. 
It is always a good idea to have a plumber come out and ensure all of the indoor and outdoor plumbing are in good condition before going in to the winter months. Master Rooter is Denver's favorite emergency plumber. We are here for you 24 hours a day/7 days a week. Call today!