How Much Does a Plumber Cost?
How much does a plumber cost? The answer depends on a variety of factors. Some of those factors include the time it takes to fix problems, how much work needs to be done and the plumber's expertise in the field. Keep reading to find out how much a visit from your local plumber might cost you.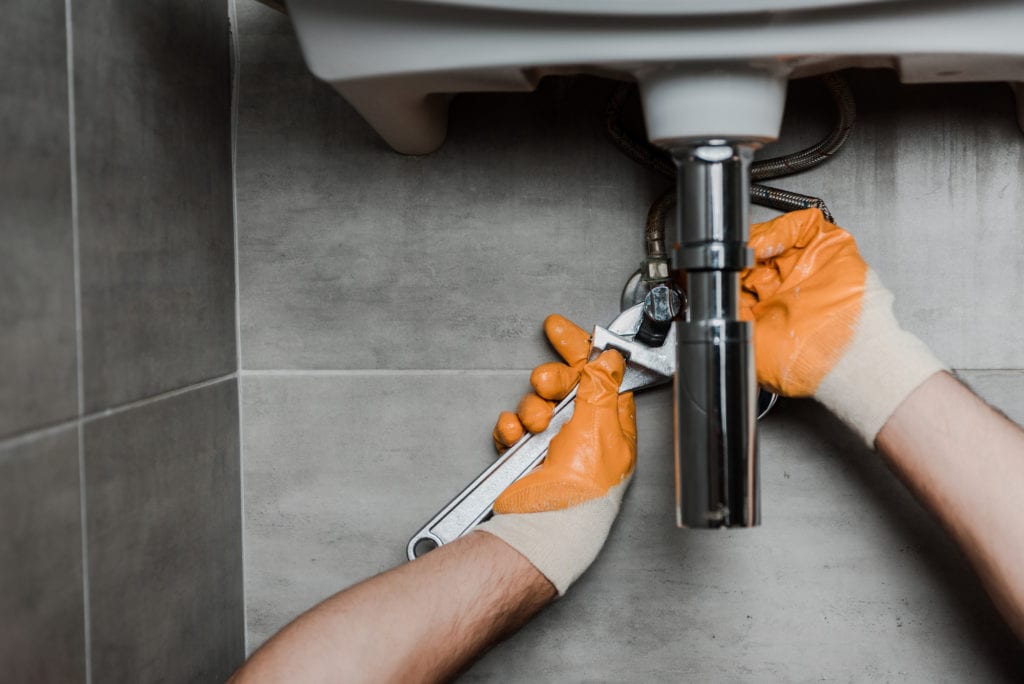 Standard Cost of A Plumber
The standard cost of a plumber ranges greatly. In general, the average rate for a plumber is anywhere from $45 to $200 an hour. The exact amount will depend on the number of years of experience a plumber has and the type of service that is being performed. It is important to note that every plumber will have their own flat and hourly rates, therefore communicating with them prior to service is essential!
Types of Services Will Impact Cost
A plumber will charge different rates for different tasks. These rates will depend on factors like the time it will take to complete the service, the difficulty of the task, and whether or not the task can be completed in one visit. For example, it will be more expensive to repair a toilet that has backed up than it would be if the plumber was doing routine maintenance on it.
While the actual cost of a service will depend on the plumber, here are the average costs of various plumbing tasks nationally:
| | |
| --- | --- |
| Service | Average Cost |
| Clogged Drain (Repair) | $100-$300+ |
| Leak Repair | $150 – $700+ |
| Septic Tank Repair | $1,000-$5,000+ |
| Septic Tank Installation | $4,500-$6,00+ |
| Septic Tank Cleaning | $200-$500+ |
| Sewer Main Line Repair | $1,000-$5,000+ (depending on length of line) |
| Toilet Repair | $100-$300 |
| Unclogging Garbage Disposal | $150-$500+ |
| Sewer Line Cleaning | $150-$800+ |
| Sewer Line Inspection | $125-$500 |
| Shower Repair | $100-$250+ |
| Main Water Repair | $450-$2,500+ |
| Water Heater Repair | $200-$515 |
| Ceiling Leak | $700-$3,000 |
| Faucet Installation | $120-$300 |
| Toilet Installation | $250-$750 |
| Waster Heater Installation Cost | $650-$2,500 |
For a full list of average cost of plumbing service check out this helpful link
Again, the actual cost of any plumbing service will depend on the company or individual plumber that is completing the service. Please be sure to speak with the plumber to get a more accurate price.
Experience of Plumber Impacts Cost
The experience of a plumber will effect their hourly rates. Plumbers that are just starting or in their apprenticeship will charge much less than a plumber who has been working for many years. Lets take a look at the costs for different plumbers based on experience levels.
Apprentice Plumbers
Apprentice plumbers charge anywhere from $20-$40 an hour nationally. Apprentice plumbers are considered entry-level and usually work alongside someone with more experience.
Journeyman Plumbers
Once a plumber has completed his or her apprenticeship, they are considered a journeyman plumber. Journeyman plumbers charge between $45-$90 per hour. Journeyman plumbers are usually licensed to work independently or supervise apprentice plumbers.
Master Plumber
Master plumbers charge anywhere from $70-$130 per hour. In many states master plumbers have completed additional exams and experience requirements to obtain their master license. Licensed master plumbers are able to pull permits for projects, supervise the work of junior plumbers, and operate plumbing businesses.
Flat Rate Costs for A Plumber
In many cases plumbers offer flat-rate costs for common plumbing services such as fixing a clogged sink or installing a water heater. This takes the guesswork out of how many hours a task will take to complete and makes it easier on both the plumber and their client when it comes to how much a service will cost. As mentioned above, it is important to talk with your local plumbing company to get their flat rates for services.
Other Factors that Effect Cost
The type or service, level of experience, and rates have the most impact when it comes to how much a plumber costs. However, there are other factors that can effect the final cost of a plumbing service:
Union Fees
Emergency, Holiday, Weekend, or After-Hour Charges

If a plumber is called on a weekend, holiday, after hours, or needed for an emergency, such as a burst pipe, it is likely the rates will increase dramatically

Trip Fees

Some plumbers will charge trip fees. Be sure to discuss with your plumber before scheduling a service.
As the most experienced Local Plumber in Denver, Master Rooter, provides a full range of plumbing services such as drain cleaning, excavating, emergency plumbing, sewer line repair, and water line repair.